The content of your Amazon product listing is used to decide the search rank whenever a buyer is looking for something. The content of the same must provide all the relevant information to customers, but also be focused on Amazon SEO strategy so that more buyers can see your product listing when they search.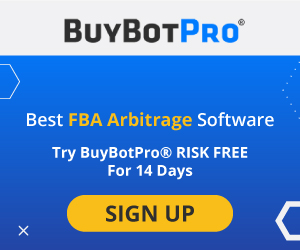 The primary goal must be to rank products for the best and most profitable keywords on Amazon. It is will take time for your listing to naturally rank the best on Google. Follow our article on how to improve listing quality on Amazon and notice great results.
Factors that Affect Amazon Listing Quality
There are a few governing factors that you need to know if you are looking to improve your Amazon product listing quality.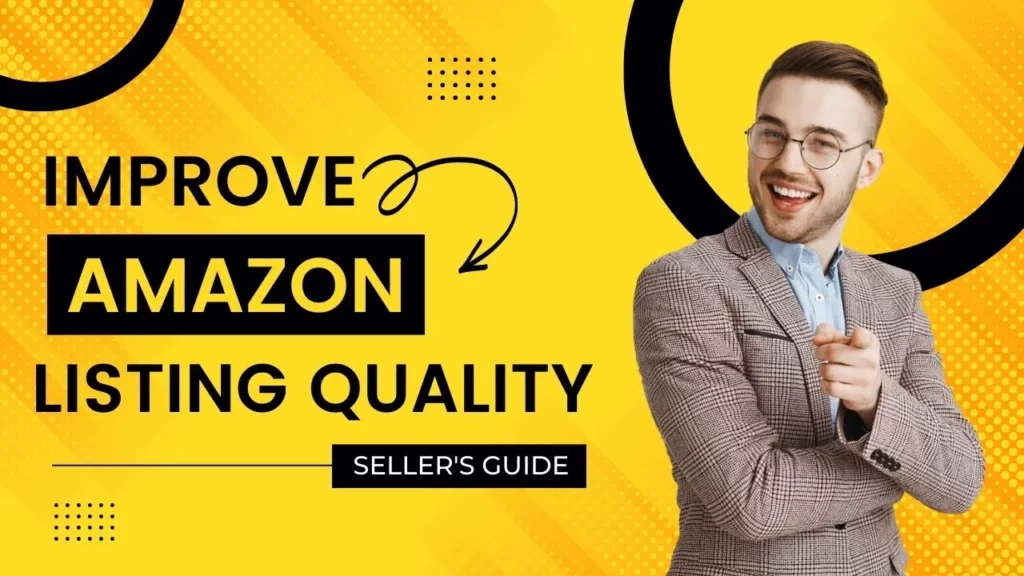 1. Conversion Rate– There are various factors that affect conversion rates: they are reviews, image quality, and prices. It's crucial for sellers to maintain a price that is competitive to ensure a good Amazon conversion rate.
2. Relevancy– There are factors that tell A9 when to consider your product page for a search result. To rank higher, your product and its description need to be relevant and should also continue to drive conversions for those relevant queries.
3. Customer Retention– There are factors that aid customer satisfaction and retention: they are Amazon seller feedback and order defect rate (ODR). If you make your customers happy then they'll keep coming back. Additionally, it also means you are keeping Amazon happy! The more positive seller feedback and good reviews you get, the more likely it is that you'll win the sale.
Keeping these points in mind, we have made a list that can help you improve your product listing quality.
How to Improve Your Amazon Product Listing Quality: Seller Guide
We have listed a set of neat and essential points that you can use as a checklist to improve your Amazon product listing quality.
1. Title should not contain symbols or emojis
Emojis and symbols can affect readability and they are considered redundant, especially in the product title. Amazon doesn't recommend the inclusion of any symbols or emojis in the title.
2. Title contains 150+ characters
Having a descriptive title with carefully incorporated 'keywords' can help improve the visibility of your product across Amazon search results. This in fact would give you an additional edge to improve your Amazon product listing quality. You can get additional suggestions as your product starts ranking and generating sales. So the title needs to be optimized at frequent intervals.
3. 5+ bullet points
Bullets are aesthetically pleasing and an optimized number of bullet points can give additional visibility. Also, it gives your customers a quick overview of the product features. They are also crucial from an Amazon SEO point of view.
4. 150+ characters in each bullet point
This ensures your bullet points are descriptive enough and are well optimized for keywords. A maximum number of keywords can help improve discovery.
5. The First letter of bullet points should be capitalized
Capitalizing the first letter of the bullet points improves aesthetics and thus the overall readability. This general practice should be always kept in mind.
6. Bullet points are not in all caps
Amazon TOS discourages using all capitalization. There are certain listings that do it but it doesn't look professional at all. Additionally, it calls out for extra attention.
7. 1000+ characters in description or A+ content
Maximized number of keywords in the description helps in visibility and better reach. A good and engaging description forms an integral part of listing quality improvement. It does give a competitive edge when everything is relatively at par with your competitors. So, do not be haste in creating a good description.
8. Images should be 1000 x 1000 px +
Images should be 1000 x 1000 px to enable the zoom feature. Zooming images can give additional clarity to buyers. Usually, buyers zoom images when they are genuinely interested in your product.
9. The main image should be on a white background
Amazon TOS requires the main image to be on a white background. A white background is serene and is perfect for most of the product shoots.
10. Should have 7+ images
An increased number of images can help drive conversion. It can give a better perspective of the product in terms of different views, aesthetics, and closeups. Thus we always recommend having 7+ product images.
11. Should include a video
Videos can help customers learn more about the product and increase conversions. Additionally, videos can tell a story and create an everlasting impression on your customers. You can really get creative with a video.
12. Must have 20+ reviews
An increased number of reviews enhances the product's credibility and shoppers are most likely to buy your products. Listings that have at least 20 reviews have a vote of trust among the customers.
13. 4+ average star ratings
An increased number of 4+ star ratings increases the product's credibility with the shoppers. This ensures that your product is liked by the customers and they have vouched for the quality of the product. This would likely generate more sales for you.
14. Customer's Question Answered
Having more customer queries answered gives a better perspective of the product. It also makes buyers vigilant and aware of the product features and they know what they are buying. This is crucial from a sales and after-sales satisfaction point of view.
15. Sales Velocity
Having a higher sales velocity ensures better visibility of the product listing. So, if you can drive more sales through word of mouth, advertising, and other promotions, it is going to improve your overall product listing quality score.
What is a Good Amazon Product Listing Range?
Usually listing scores that are 8 and above constitute a good product listing range. However, the listing score varies from category to category. Certain categories have decent sales volume despite the listing score being in the range of 6-7. This is mainly due to the fact that some products are a brand in themselves and have long offline sales history in the given marketplace.
Improve Your Amazon Listing Quality with 'Listing Analyzer'
Listing Analyzer is a tool (from Helium10) that can help you improve your listing quality score by sharing insights like
The comprehensive "list of keywords" for which your product listing is being ranked. The gives you an additional opportunity to optimize your listing for those keywords that are underperforming.
You get a detailed suggestion on improving your listing quality score. As soon as you put the ASIN number of your product; you get a listing quality score and suggestions on how to improve your listing.
It provides a comparison between your product and the top performers in the market for that particular sub-category. This gives you insights on best seller rank, sales volume, pricing, reviews, reviews, ratings, and more. So you can have a fair idea of which metric you are lagging.
Here is an example of a product listing- A best-selling MINISO Glass teapot in the Amazon India marketplace. You get a comparison of the product with the best sellers in the category. These metrics not only help you in understanding your current product but also indicates an opportunity of launching new products at a higher or lower price point.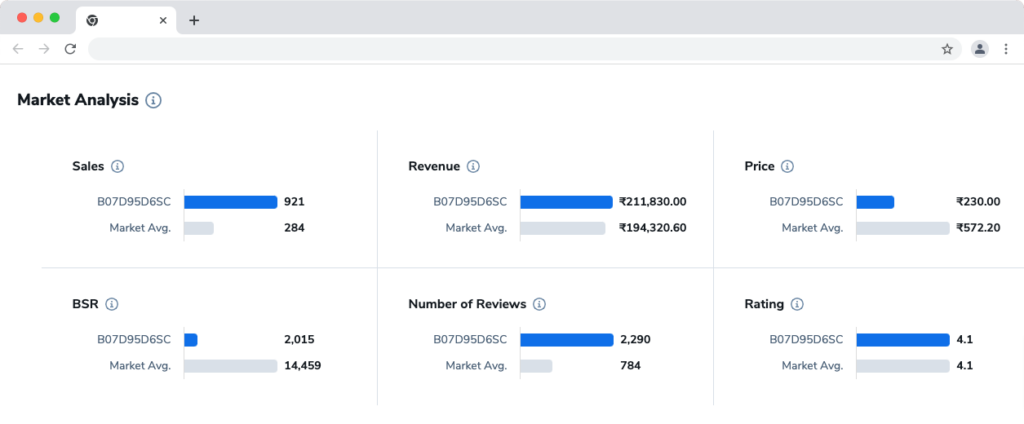 Here is a sneak peek into the top-performing keywords for which the 'Miniso Glass tea pot' ranks first in Amazon India search queries.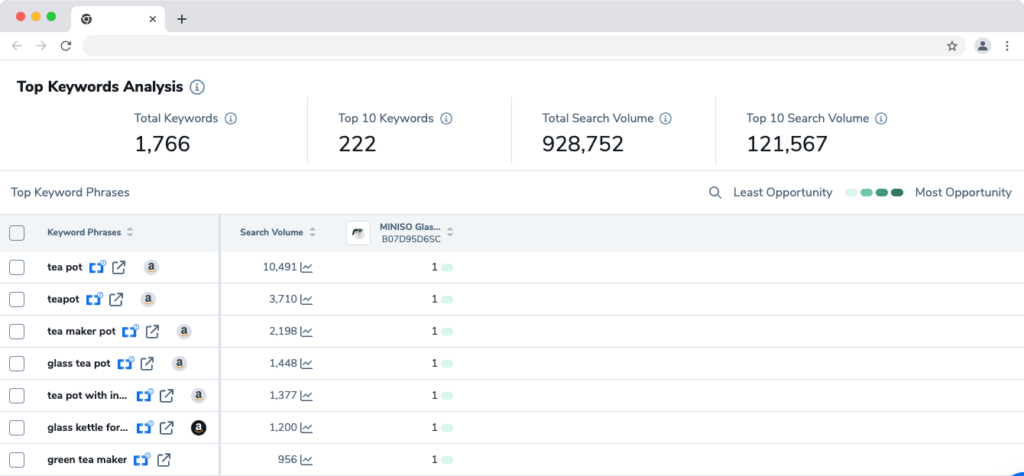 Now, let us take a look at the keywords for which Miniso is ranking 3rd and 4th. Some of these keywords can be targeted to achieve an improved ranking. As you can see, "tea infuser", and "glass kettle" have good search volume and even improving the rank by one place can significantly boost the overall sales volume for this product. So, we can go ahead a include these terms in the bullet descriptions and the overall body description of the product listing. This is one of the ways which can help you improve your overall product listing quality thereby generating more sales.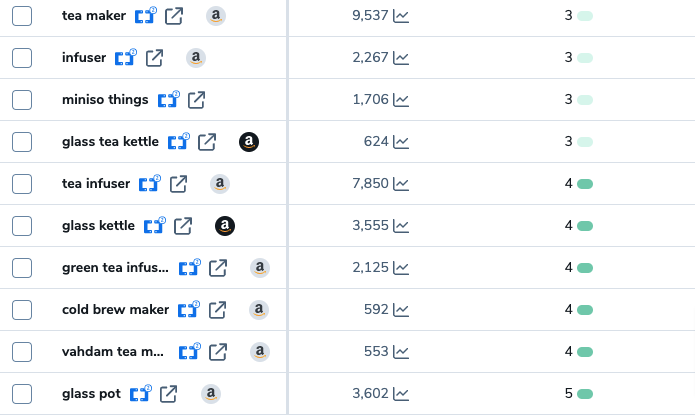 FAQs: Things to Keep in Mind while Improving Listing Quality on Amazon
Shall I see an increase in sales with an improved listing score?
Having an improved listing score is an indication that your product might perform well on Amazon compared to your competitors. However, you should continue to run PPC campaigns and keep optimizing your listing at least for the first year of the product launch.
Should I promote my product to improve my listing score?
Definitely, you should promote your product via Amazon PPC, word of mouth, external sources, affiliate partnerships, and more. The more sales you generate, the better your product will perform organically.
How do I protect my product listing?
There exist product listing monitoring tools that can monitor and protect your listing. I strongly recommend using one if you have multiple product listings. It's crucial when your competitors outrank you.
The Bottom Line
There is a very huge number of products on Amazon and it makes it important for you to improve listing quality on Amazon so that your product listings are found. Amazon follows a secret algorithm to show product suggestions and is based on seller conversion metrics like price, performance, customer satisfaction, and more. The truth remains that Amazon has to attract buyers and match them quickly and accurately with the right products. You have to learn how to improve listing quality on Amazon to make sure that the discoverability is not limited.
Limited Offers: On Growth Tools for Your Ecommerce Business