Walmart seller software tools are necessary because they help sellers manage and optimize their sales on the Walmart marketplace. These tools can automate pricing, inventory management, and order fulfillment, which can save time and increase efficiency. Additionally, they can provide valuable insights and analytics on sales performance, customer behaviour, and market trends, which can help sellers make informed decisions and improve their overall performance on the platform. Overall, using Walmart seller software tools can help sellers increase sales and improve their bottom line on the Walmart marketplace.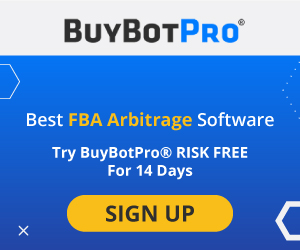 1. Helium10
More than 1,000,000 e-commerce business owners, organizations, and well-known brands use Helium10, an all-in-one software package. It emphasizes the expansion of businesses on Amazon and Walmart's e-commerce platforms. Helium10 offers features like Magnet and Cerebro that are enhanced for Walmart keyword research. Thus, this makes it simple to obtain more significant keyword insights, which in turn aids the business in expanding its customer base.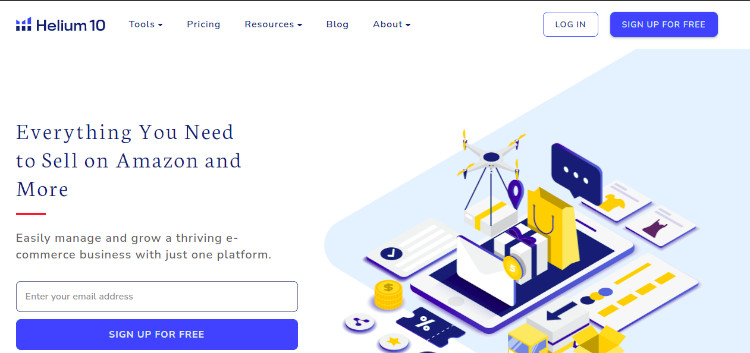 Features:
Campaign Management
Inventory Management
Multi-Channel Marketing
Customizable Branding
Template Management
SEO Management
Reporting and Statistics
Pricing:
The starter plan starts at $29 per month. This plan is for the businesses that are getting created.
The platinum plan starts at $84 per month. It is for the growing business.
The diamond plan starts at $209 per month. This plan is ideal for professional sellers who wish to expand.
The elite plan starts at $399 per month. This plan is only for top sellers aiming to scale faster.
2. Deliverr
Deliverr offers a Walmart listing with a 2-day shipping tag, which is roughly comparable to owning an Amazon Prime membership. It's a recognized statistic that 2-day shipping credentials double the company's growth rate. It's categorized into two categories, namely, Fulfilment and Storage. In the majority of the categories, the fees are comparable to FBA.
Features
Delivery Tracking
Multi-Location
Shipment Price Calculations
Third-party Integrations
Purchase Order Management
Freight Shipping
Parcel Shipping
Pricing
Fulfillment cost covers pick, pack, shipping, packaging, account creation, warehouse receiving, assistance, connectivity, delivery charges, and everything else connected to the entire, end-to-end fulfillment of your goods. This starts from $4.15 per unit, and the prices increase as per the object's weight.
There is a Storage charge of $0.75 per cubic foot per month.
3. SellerApp
To assist suppliers and merchants in succeeding on Amazon, the largest worldwide marketplace, SellerApp is an AI-powered e-Commerce intelligence platform. SellerApp, launched in 2017, combines next-generation optimization and machine learning algorithms to aid businesses in boosting revenue and profits through a primary SaaS interface. By fusing Advertising, Logistics, and Operational processes into one framework, SellerApp assures growth and development. To enhance targeting, highlight undesirable search phrases and dynamically search for conversion of keywords. It helps in reducing ad costs and ACoS while increasing conversions.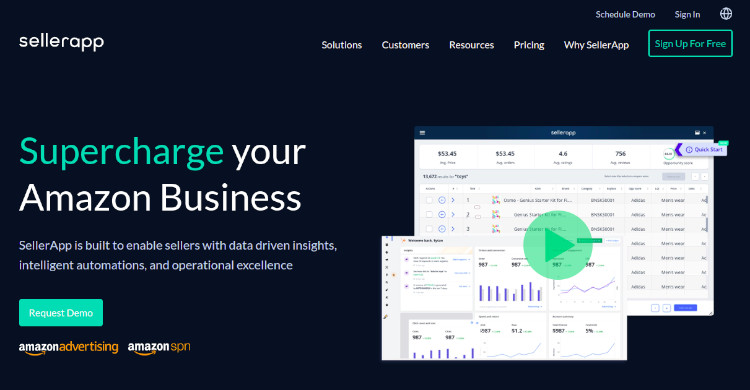 Features
SEO Management
Campaign Management and Segmentation
ROI Tracking
Performance Management
Keyword Tracking
URL Building
Keyword Research Tools
Audience Targeting
AB Testing
Real-time Reporting
Pricing
The ProLite plan starts from $99/month
The Professional plan starts from $199/month
The Enterprise plan has custom pricing according to the needs.
4. Informed.co
Informed is an excellent choice for online shops looking to boost their Q4 revenue and profits. This platform uses an algorithmic re-pricer to give sellers the fastest repricing options. Additionally, it has sophisticated analytics tools that aid companies in increasing sales. Their repricing algorithms operate around-the-clock, seven days a week, to maintain competitive rates, maximize sales, and raise income, their repricing algorithms work around-the-clock, seven days a week. It even enables the dealers to establish their own distinctive techniques, such as increasing costs when a rival slips from a listing.
Features
Multi-Currency
Price/ Margin Management
eCommerce Management
Predictive Pricing Models
Custom Pricing Rules
Dynamic Pricing
Competitor Price Tracking
Profitability Analysis
Repricing Engine
Real-time Data
Pricing
Level 1: $49 per month for monthly sales revenue up to $5000
Level 2: $99 per month for monthly sales revenue up to $10,000
Level 3: $149 per month for monthly sales revenue up to $25,000
Level 4: $199 per month for monthly sales revenue up to $50,000
Level 5: $249 per month for monthly sales revenue up to $100,000
Level 6: $299 per month for monthly sales revenue up to $500,000
Level 7: $399 per month for monthly sales revenue up to $1,000,000
Retailers with monthly revenue of more than $1,000,000 can contact the team of Informed.co directly.
5. Zentail
For experienced vendors with more extensive catalogs and more sophisticated procedures, Zentail is a far more viable approach. With the use of Smart Types, it can easily bulk distribute by taking your Amazon catalog and then remapping it for Walmart. It is more expensive, but it produces better outcomes with a more practical experience in onboarding and continuing client support. Zentail avoids most of the problems by connecting straight through Walmart's API. Zentail connects with Deliverr and ShipStation to help you automate your operations even further.
Features
APIs
Backorder Management
Accounting Integration
Customizable Reports
Data Synchronization
Dynamic Pricing
Inventory Optimization
Multi-Channel Marketing and Distribution
Real-time Analysis
Pricing
The Starter plan is for new brands who are new to multichannel. It starts from $499/mo for the first $500k processed through Zentail.
The Growth plan is for retailers who wish to expand their business by $1-$3 million per year.
The Enterprise plan is for multichannel businesses that wish to optimize their services.
6. Shippingeasy
ShippingEasy is a cloud-based shipment aid for online firms. Along with other highly regarded e-commerce platforms like Amazon, Shopify, and many more, it also integrates with Walmart. The seller can print shipping labels using this automated shipping label maker from within the Seller Center. Additionally, this platform provides sophisticated managing and marketing capabilities to help sellers better understand their businesses and their growth. It has budget-friendly plans for sellers and is very affordable.
Features:
APIs
Air Shipping
Campaign Management
Channel Management
Delivery Tracking
Customizable Forms
Event-triggered Actions
Multi-Channel Marketing
Multi-Store
Package Tracking
Pricing:
This platform provides free services for up to 25 sales per month. Then, the pricing is estimated as per the number of sales as follows:
Growth: $19.99 per month for the number of sales ranging between 26-200
Basic: $29.99 per month for the number of sales ranging between 201-500
Plus: $49.99 per month for the number of sales going between 501-1500
Select: $69.99 per month for the number of sales going between 1501-3000
Premium:$99.99 per month for the number of sales going between 3001-6000
Enterprise: $159.99 per month for the number of sales ranging between 6001-10,000
7. Teikametrics
Teikametrics is a Retail Optimization Platform (ROP) specializing in ad effectiveness. It has developed a tried-and-true approach for Amazon merchants based on algorithmic improvement, extending to Walmart.com. Teikametrics allows users to customize Sponsored Products campaigns on Walmart.com, ramping up revenue and ROI while minimizing ad waste. Promotion is another method for enhancing Walmart's results.
Features:
Campaign Analytics
Bid Management
Conversion Rate Optimization
Content Management
Keyword Research Management
SEO Management
Multi-Channel Attribution
Performance Metrics
Behavior Tracking
Pricing:
This software is free for businesses that have monthly market sales under $10k.
If the monthly market sales cross $10k, then the price is 3% of the monthly ad spend
The additional optional services for Ad Management, which uses Flywheel 2.0 technology, start from $750/month for Walmart Standard and $1,950/month for Walmart Premium (except the platform fees).
It's challenging to advertise on Walmart, especially when working alone. But you'll enhance your probability of succeeding by utilizing the Walmart tools outlined above and their experience and expertise.
Limited Offers: On Growth Tools for Your Ecommerce Business