Search engine optimization is one of the essential niches to master when increasing organic traffic on your website or products. Whether it's Google, Youtube, or Amazon, good SEO practices are necessary to rank your products well.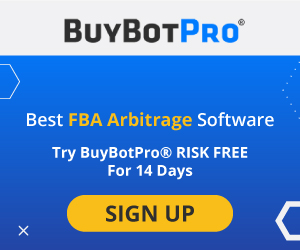 More than just an e-commerce site, Amazon acts as a marketplace where we can sell our products. However, as a seller, you often face stiff competition. And despite the potential size of your Amazon audience, no one will buy your product unless they can see it.
Thus, you must use the correct Keyword to help the posted content rank up in Amazon's A9 search engine. A keyword is a crucial component of marketing tools such as Search Engine Marketing (SEM) and Search Engine Optimization (SEO).
Accessed today, there are several Amazon SEO Software tools available to customers, making it difficult for them to choose the best tool for their needs. Besides providing usability around keywords, it's also essential that the tools regularly update their apps to keep up with A9.
We've compiled a list of 10 of the best Amazon SEO software tools that fit each criterion and provide a lot more!
1. HELIUM 10
It is one of the most indispensable software tools in the market designed for Amazon. It is an all-in-one program that offers features like keyword research, listing optimizations, operation support, product research, analytics, and marketing. It also has a free amazon keyword research tool.
For searching keywords, it uses these three tools:-
Cerebro- For ASINs
Magnet- Brings keyword opportunities and suggestions for Amazon and Walmart.
Misspellinator-It shows the commonly misspelled versions of keywords.
It has a limited free version, and its monthly subscription plans start at $29 to $209.
2. Keywordtool.io
Keyword Tool, sometimes known as KeywordTool.io, is a cloud-based app that does not require installation. The keyword tool uses Amazon's autocomplete or search suggestion feature to generate keywords enabling buyers to find your products quickly.
You can freely choose between its free and pro version. The pro version gives you access to other useful features to improve your keyword research experience. The subscription to the pro version ranges from $29-$49.
3. SELLICS
Sellics is a wonderful option to consider if you're searching for a solution to manage your Amazon company. It is an all-in-one Amazon seller solution that helps manage your business more efficiently and saves you a good chunk of time.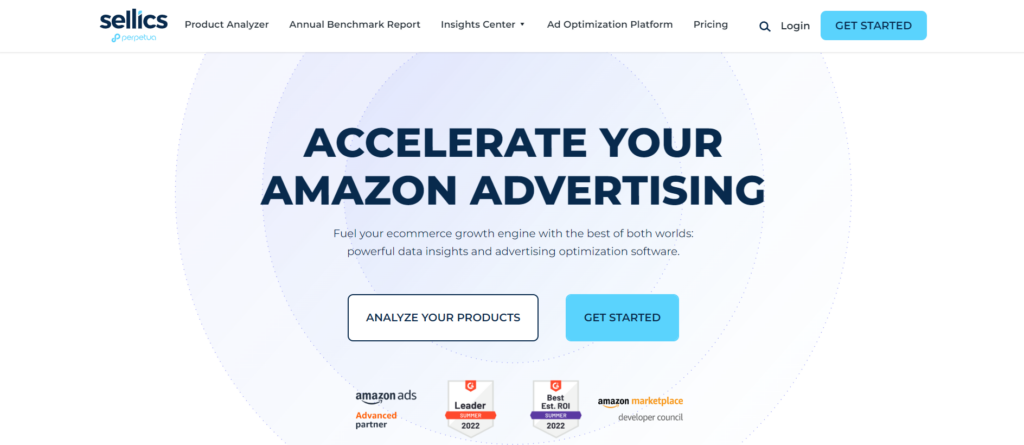 A dashboard displaying your earnings, sales, PPC results, and customer reviews is quite convenient and provides the most current information. Sellics allows you to keep track of your PPC campaigns, which may help you cut the cost of your advertising and ensure that your money is being used effectively.
Your yearly Amazon sales determine Sellics' pricing scheme. This implies that when your sales grow, so do the expenses associated with employing this technology.
4. JUNGLE SCOUT
Jungle Scout is a one-stop shop for Amazon sellers. Recent updates include Downstream, which tracks, maintains, and amplifies your advertising presence on Amazon, to their portfolio.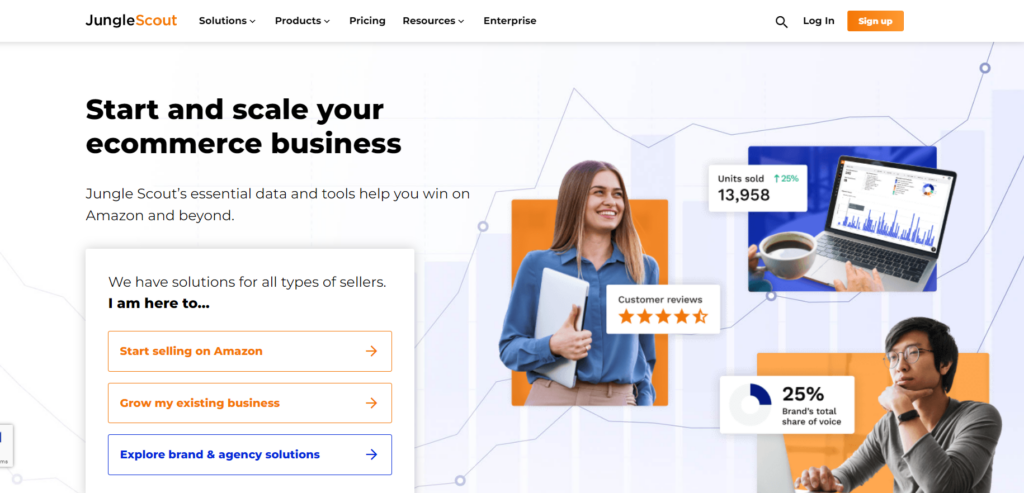 Jungle Scout is available for download and online. The keyword scout research tool is a web-based application that displays trends in search volume, PPC bids, and the phrase's dominating category. You may compare your items to rivals and find out information about traffic analytics and ranking trends over the past two years. Plans range in price from $29 to 84 a month.
5. Zonguru
ZonGuru is one of the top SEO tools for Private-Label Sellers since it has exceptional functionality and a clear user interface. Its detailed reports and optimization tools make it worthwhile for new and seasoned Amazon sellers. They offer unparalleled customer support and onboarding programs for first-time consumers. ZonGuru may improve traffic and sales to your Amazon business when utilized appropriately.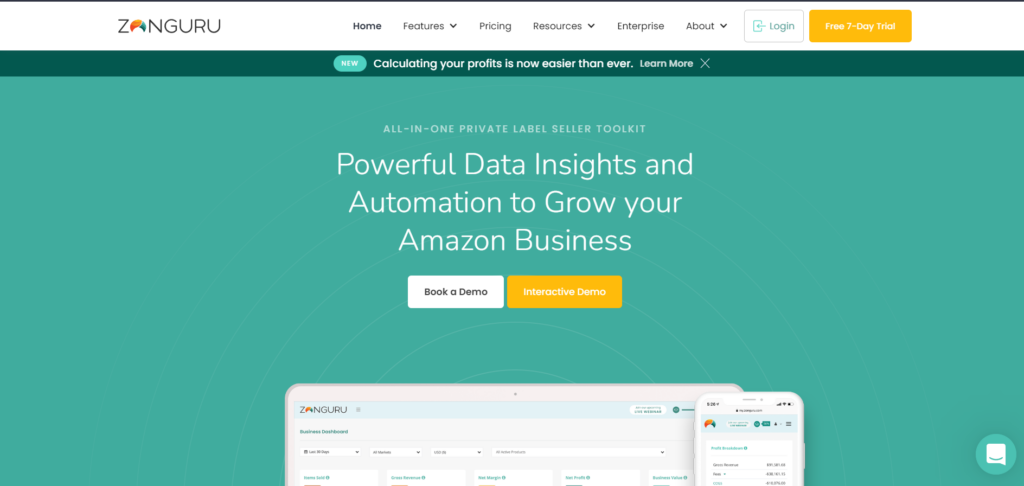 ZonGuru and JungleScout somewhat offer the same functionalities. They have comparable characteristics, so it depends on the seller's taste. However, ZonGuru's starter plan is difficult to top. It costs $39 a month and offers all the necessary tools for inexperienced Amazon sellers.
6. Ahrefs
Ahref is a cloud-based app that does not require downloads and displays data in real-time. Site Audit, Site Explorer, Content Explorer, Rank Tracker, and Keyword Explorer are a few of its important features.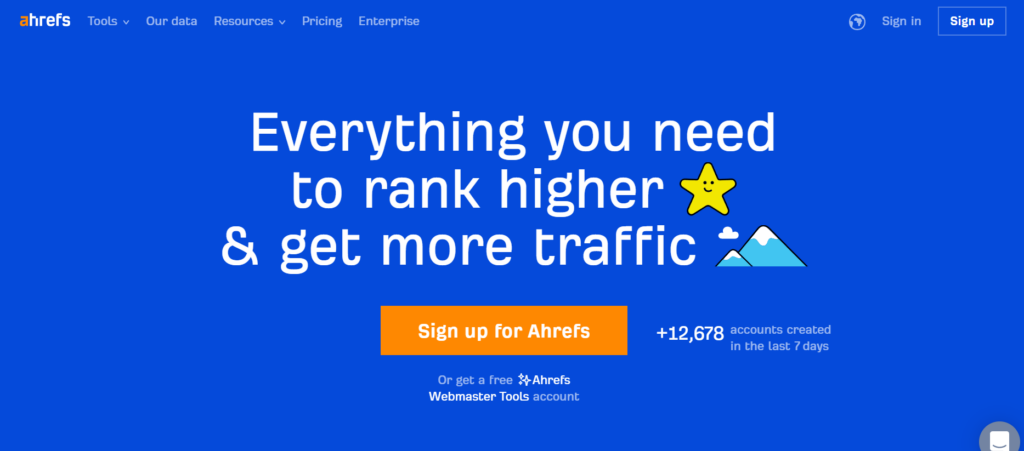 With Ahref's Keyword Explorer tool, you can search through billions of words. Keyword difficulty (how many backlinks are required to rank higher), search volume (both by nation and worldwide), and the amount of hits with matching CPC rates are among the data studied (both paid and organic).
The Site Explorer lets you reverse engineer competitors' strategies and learn about them, making it one of Ahrefs' most valuable tools. Their monthly fee ranges from $99 to $999.
7. Sellerapp
It is the best keyword research tool for product listing optimization and helps you improve your optimization strategies by focusing on keywords that matter. It presents the most relevant and top-converting keyword suggestions and gives you keywords with the highest conversion rates, search volume, impression rates, and CPC rates of keywords you wish to target.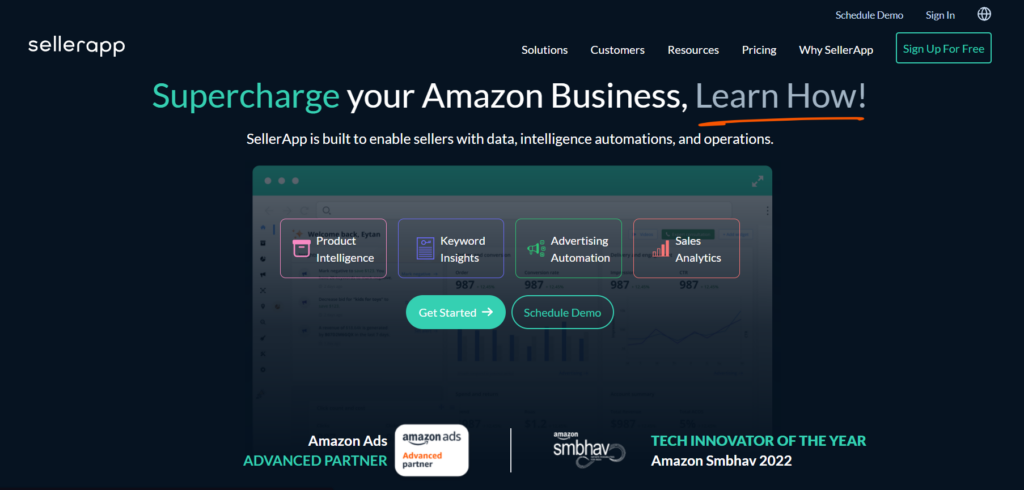 You can sign up for its free trial or take its pro-lite plan at $89 per month.
8. MerchantWords
MerchantWords is a suite of tools and services designed to grow your business on Amazon and captures search trends to show you how shoppers search for products worldwide.
It shows titles, images, and key performance indicators for your closest competitors. Its Digital Shelf diagnostic report can be used to uncover new and unused keyword opportunities for SEO and PPC.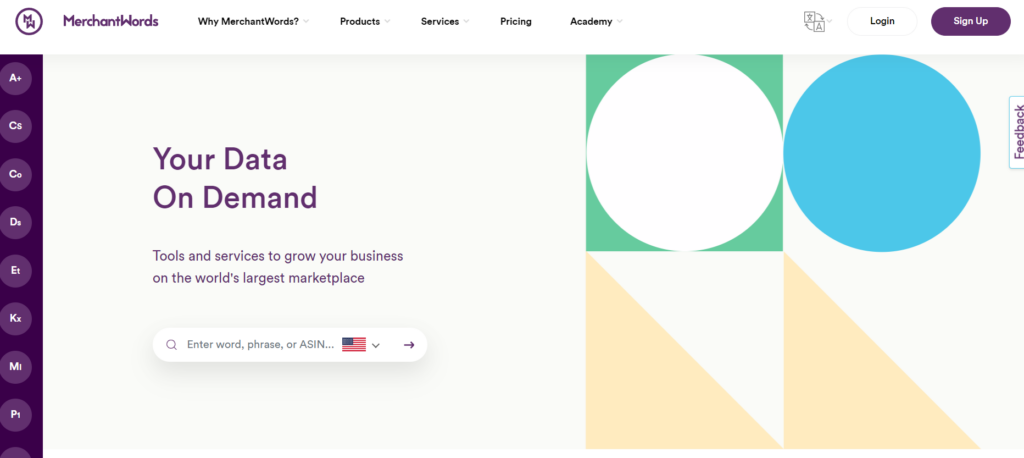 9. Datahawk
DataHawk is a software analytics forum that helps organizations increase sales, enhance productivity, optimize margins, and gain Amazon insights. It encompasses product data monitoring, SEO, financial reporting, market research, and intelligence. The cloud-based and self-service software platform of Data Shop provides solutions for product data monitoring, market intelligence, SEO, advertising analytics, and sales reporting.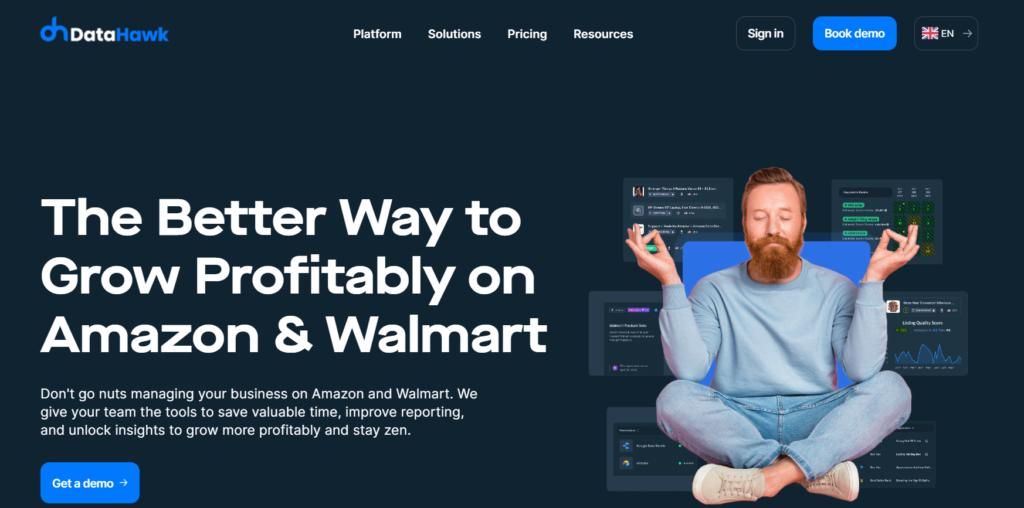 Data Hawk is a great Search Engine Optimization program that would greatly benefit resellers, brands, and agencies in increasing sales due to its fantastic tracking tool and SEO dashboard. Starting, growing, and managing Amazon's company is easy with DataHawk's beginning, growth, and business plans ranging from $0 to $79.
10. Sistrix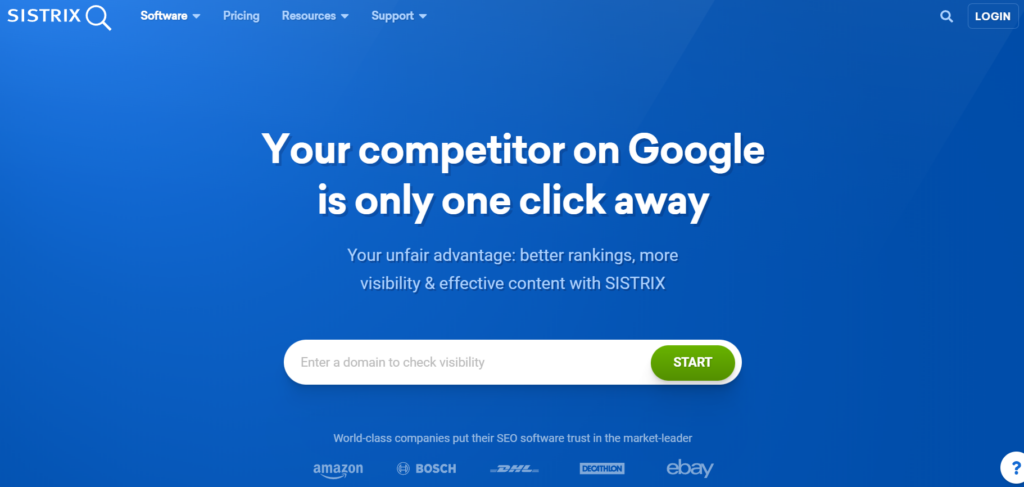 Sistrix is a powerful Amazon SEO software that helps sellers optimize their listings for search on the platform. It provides detailed data and insights on keywords, competitors, and performance, allowing sellers to improve their visibility and sales. Some of the benefits of using Sistrix include keyword research and tracking, competitor analysis, and performance monitoring. The software offers different pricing plans, ranging from a free version to enterprise-level packages. The price range starts at $49/month and goes up to $499/month, depending on the package and the number of ASINs(Amazon Standard Identification Numbers) you want to track. It can be a bit expensive for small businesses, but it could be a good investment for those who are serious about growing their sales on Amazon.
In conclusion, Amazon SEO is crucial for sellers to increase visibility and sales on the platform. There are many software available that can help sellers with optimizing their listings. The ten best Amazon SEO software we have discussed offer a range of features and pricing options to suit the needs of different sellers. From free versions to enterprise-level packages, these softwares can help sellers with keyword research, competitor analysis, and performance monitoring from free versions to enterprise-level packages. It's essential for sellers to choose the software that best fits their needs and budget. With the right Amazon SEO software, sellers can improve their search rankings and drive more sales on the platform.
Limited Offers: On Growth Tools for Your Ecommerce Business