If you're new to selling through eBay, creating all of the listings yourself is a simple and concise process. However, as your business expands and you add further listings to your inventory, the work amplifies until there simply aren't enough hours in the day to keep up with creating and maintaining listings.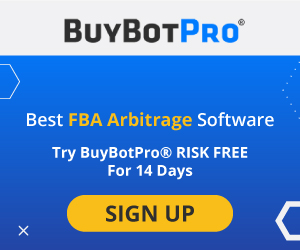 1. InkFrog:
InkFrog is one of the finest one-page listers for eBay listings. Easy product matching with eBay's catalogue is made possible by catalogue auto-suggest. This eBay lister is so swift and simple to use that listing one-of-a-kind, hard-to-find, or unique items is a breeze. For vendors selling on well-known eCommerce platforms(e.g., Amazon, eBay, BigCommerce, etc.), it serves as management and listing software. It automates your sales and management procedures while enabling you to list items very quickly and efficiently manage eBay markets with multiple accounts.
Features:
Store connector
eBay marketing emails
No advertising
Listing Library
Bulk find & replace
eBay customer inbox
Basic design templates
Multiple channels
Custom Lister configuration
Business dashboard
Bulk return and listing profile updating
Unlimited image hosting
Pricing:
10 listings: Free
300 listings: $11/mo
1500 listings: $19/mo
Unlimited listings(Professional): $29/mo
Unlimited listings(Entrepenuer): $49/mo
Unlimited listings(Premium): $79/mo
2. 3DSeller
For sellers who want to manage various eBay accounts and incorporate with Amazon and other marketplaces, 3Dsellers offers multichannel solutions. 3Dsellers is a complete solution that provides eBay sellers with a comprehensive set of automated tools to aid them develop, organise, supervise, and expand their online business.
Features:
eBay inventory management
custom inventory/sales alerts
hide real inventory
eBay SEO optimization
permanently backup your items in a Drafts folder
manage multiple eBay accounts and copy listings between them
filterable custom Tags
savable custom filters
price suggestions
image editor
Pricing:
Essential: $20/mo
Professional: $25/mo
Growth: $32/mo
3. SolidCommerce:
When selling through multiple channels, Solid Commerce gives you the flexibility you require by offering listing software that complies with the largest marketplaces. In terms of eBay, you'll be capable of creating and modify new listings in addition to produce kit listings) without leaving your Solid Commerce account. Additionally, you will be able to directly incorporate with eBay Motors to provide fitments to customers if you sell auto parts.
Features:
Inventory control
multi-channel management
supplier management
allocation
serial number tracking
Pricing:
Prices can range from $50 to $300 per month for basic plans and up to $1000 or more for advanced plans.
4. CrazyLister
CrazyLister is an eBay and Amazon listing software. Sellers can bulk-list inventory on both Amazon and eBay and organise all listings from a single location. CrazyLister includes over 200 eBay listing layouts that can be customised with a drag-and-drop editor. The templates are mobile-friendly and comply with eBay policies. CrazyLister can also help you quickly transition from Amazon to eBay.
Features:
Create, Revise, End or Relist
Channel Readiness
Bulk listing management
Variations
Import Product Data
Item specifics
Find and Replace
eBay cross selling gallery
Save ended listing forever
Duplicate
Copy between different ebay user IDs
Copy between different ebay sites
Pricing:
The pricing is divided into three categoriesb based on the active listings: Starter, Growing and Premium.
Although the premium prices are not disclosed, Starter and Growing prices are as follows:
Upto 100 listings:

Starter: $25/mo
Growing: $40/mo

Upto 500 listings:

Starter: $40/mo
Growing: $60/mo

Upto 1,000 listings:

Starter: $60/mo
Growing: $80/mo

Upto 5,000 listings:

Starter: $100/mo
Growing: $150/mo

Upto 10,000 listings:

Starter: $200/mo
Growing: $300/mo

Upto 50,000 listings:

Starter:$400/mo
Growing:$600/mo
5. Auctiva
Auctiva is a cloud-based eCommerce platform that allows enterprises to develop, revise, and maintain product details in bulk, as well as automatically sync data such as listings, stocks, and prices across numerous channels through a single, centralised portal. This platform facilitates quicker listing, which ultimately boosts revenues and sales.
Features:
Email Marketing
Marketplace Integration
Reporting and Statistics
Shipping Management
Ecommerce Management
Template and SEO Management
Inventory Management and Sync
Catalog Matching
Auto Lister
Pricing:
Startup: $24.95 per month
Standard: $49.95 per month
Professional: $99.95 per month
Enterprise: $199.95 per month
6. Wonderlister
Wonderlister is regarded as a great substitute to ebay TurboLister. This platform is a simple yet elegant multi-channel single page editor that supports bulk listing and can import various TurboLister inventories. Additionally, it has utilities for managing orders, tracking products, and exporting data to e-commerce sites like Amazon, Shopify, and others.
Features:
HTML Description Builder
Retail Inventory Management
Order tracking and management
Sales Reporta
Ecommerce Management
Built-in Scheduler
eBay specified Custom Item Specifications
Description Templates with customizable tags
Pricing:
Beginner: $5 per month
Bronze: $10 per month
Silver: $25 per month
Gold: $50 per month
Platinum: $75 per month
Diamond: $100 per month
There are also plans available for Enterprises with higher needs ranging from $125 per month to $500 per month.
7. GoDataFeed
GoDataFeed is a platform created to make it simpler to administer product data by streamlining the processing of the data and integrating updates from all channels. This platform establishes a single source for data convergence and feed parameter enhancement. It aids in the catalog's publication through more than 200 channels, including Google, Pinterest, Amazon, and Tiktok.
Features:
API
Access Controls/Permissions
Channel Management
Compliance Management
Customizable Templates
Data Import/Export
File Management
Multi-channel Management
eCommerce Management
Pricing:
Lite: $39 per month
Plus: $99 per month
Pro: $199 per month
Premium: $399 per month
8. MerchantWords
MerchantWords is a database of keywords that customers look for. This database takes its searches from Amazon and offers the most comprehensive data. The keyword data services and technologies offered by MerchantWords make it very likely to find product prospects that aid the ecommerce store in comprehending the market and rivalry. This ultimately contributes to an increase in traffic and business expansion.
Features:
Comprehensive identification and tracking of keywords
API
Data privacy
SEO Research
Market Insights
Power listing
Pricing:
Silver: $35 per month
Gold: $79 per month
Platinum: $149 per month
Enterprise: $749 per month
For extra savings, MerchantWords also provide annual plans.
9. Sellbery
Across the provision of all essential tools, Sellbery is an intuitive and effective source that makes it simpler for online retailers to manage and enhance the sale of their items through a variety of channels. It has an internal database with all the parameters and permutations required to generate product lists.
Features:
Order-sync
Product information management
Multichannel product distribution
Stock sync
Cloud-based system
Unlimited sales channels
Exclusive access to built-in database
Cost tracking
Customizable Templates
Product Identification
Real-time data
Pricing:
Online Brand Seller: $169.98 per month
E-commerce Seller: $67 per month
Dropshipper Seller: $60 per month
Marketplace Seller: $20 per month
10. Sellerchamp
SellerChamp is a multi-channel cloud-based solution that allows businesses to manage stocks, track products, pricing, and repricing across many online platforms. Due to SellerChamp's task orientated services, customers are able to grow their sales while also reducing their costs. Additionally, it offers a thorough analysis of the rival sellers, assisting the company in making wiser choices.
Features:
Cost Tracking
Data Security
Data Syncronization
Channel management
Third party integrations
Shipping management
Reporting and statistics
Inventory management and tracking
Dropshipping services
Pricing:
Starter: starting with $39 per month
Growth: starting with $159 per month
Business: starting with $239 per month
Enterprise: starting with $479 per month
Save time and ensure continuity across all of your product listings with eBay listing templates, seller tools, and apps. Applying automated solutions becomes unavoidable as your ecommerce business grows. With less manual labour required, you can increase sales outside of your home market.
Limited Offers: On Growth Tools for Your Ecommerce Business