Amazon PPC experts and specialists take care of the entire process that is required to manage your PPC ad budgets and strategies. The services they cover include ads on social media platforms like Facebook, Instagram, Twitter, and more, search engines like Google, Bing, and more. They handle your bid management, ad placement and optimization, keyword, management, analytics, reporting, and more.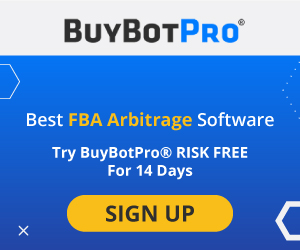 The best Amazon PPC experts and specialists will help you look for items to sell via Amazon and configure and launch your ads, which must appear seamlessly within the search queries and provide sellers with better exposure to Amazon buyers.
Why Choose an Amazon PPC Expert and Specialist?
Businesses on Amazon might not necessarily have the manpower and resources to manage all the ads. For bigger companies, PPC management is time and effort-consuming and can be focused on essential business operations. This is where Amazon PPC experts and specialists come in handy. They have the best solutions, expertise, experience, and resources for the best PPC campaigns. Amazon PPC management requires management and optimization of ads to increase visibility, generate leads, and boost your revenue. It includes the management of all the primary Amazon ad types.
If you do not have the proper tools, knowledge, and expertise, then your PPC campaigns will cause you to lose money instead of making it. For you to achieve better business results and maximum profits, hiring an Amazon PPC expert or specialist would be a great investment. This can reduce wasted ad spending and help you get more time to focus on running your business. It will also help you reach your ad goals, grow sales, and build your business.
7 Best Amazon PPC Experts and Specialists: 2023
Here are some of the best Amazon PPC experts and specialists you can rely on to increase your revenue.
1. Sunken Stone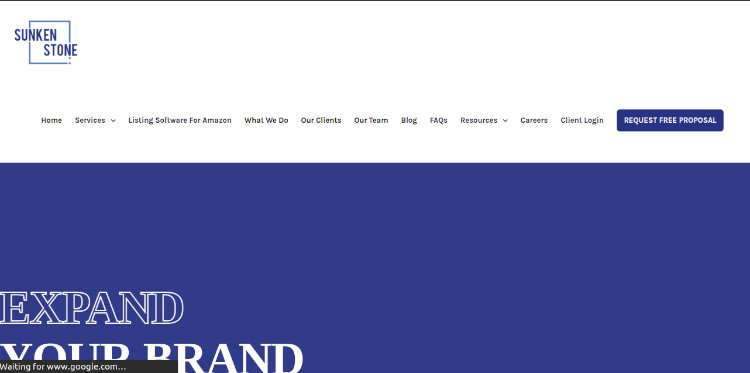 Offering the most reliable Amazon PPC management services to brands and Amazon and other eCommerce brands, Sunken Stone has a team of experts that understands everything about advertising. Their experts have the experience that can facilitate growth in your ROAs. They truly understand your needs in terms of advertising and build strategies that would perfectly align with your brand and improve your conversion rate. They also provide periodic reports that show how your campaign is performing and help you make informed decisions.
2. Perpetua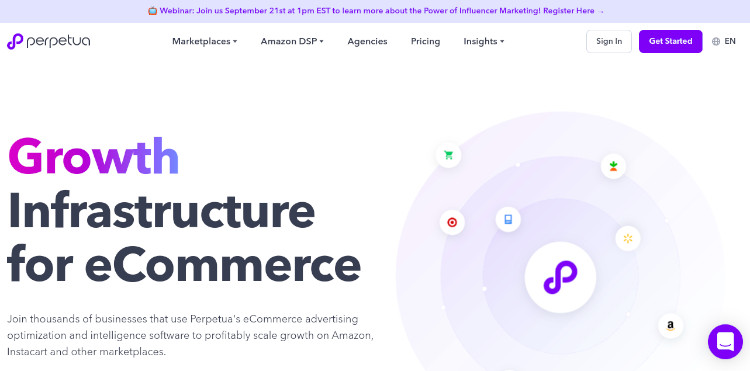 A very well-known PPC advertising software, Perpetua, is used by CPG brands on Amazon to optimize their PPC campaigns. They execute PPC campaign optimization automatically and only require you to put your objectives into the software, and it does the rest. The software uses AI-powered and customizable algorithms to optimize your campaigns. It optimizes bids automatically, and as a result, it saves time and is more accurate.
3. AMZ One Step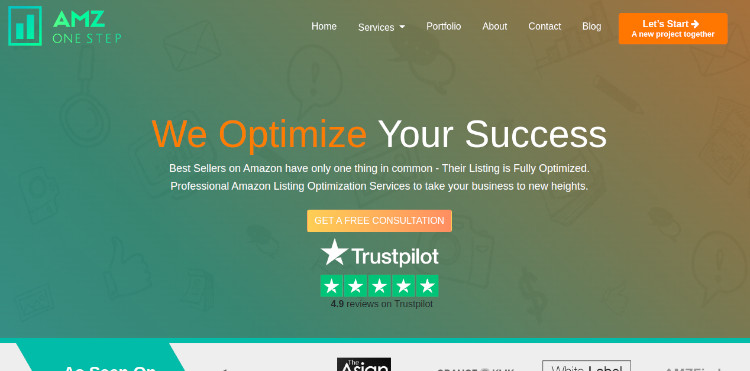 Known to be an excellent Amazon PPC agency, AMZ One Step delivers top-notch PPC management solutions. Their solutions include product-sponsored ads, brand-sponsored ads, and product display ads. For starters, they review your store to generate preliminary reports, and then the experts create tailored campaigns and use their techniques to optimize campaigns. They review how the ads perform and make adjustments if required. Their PPC experts audit your store before building a strategy.
4. InterCultural Elements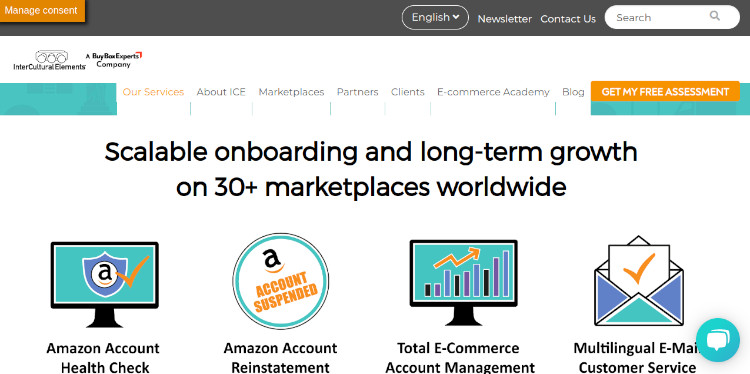 InterCultural Elements offers a wide range of services, including specialized PPC management and an excellent multilingual digital marketing platform. They have an in-house team with over 35 specialists who understand everything there is about PPC management. With more than ten years of experience, they have completed more than 10,000 PPC management projects. For an effective PPC strategy for your brand, their specialists also perform a competitor spend analysis and keyword research. They provide data-driven insightful reports to show how your campaigns are performing. They offer services in five languages.
5. Amzologist
Amzologist serves both Amazon brands and other eCommerce brands with long-term advertising solutions. They have a team of PPC experts who analyze data and use performance-based strategies to win top search ad platforms. The PPC experts here use data to measure their campaigns' performance and continuously test how the campaigns are performing. They are focused on creating compelling ad copy and creative visuals that grab the customer's attention.
6. Helium 10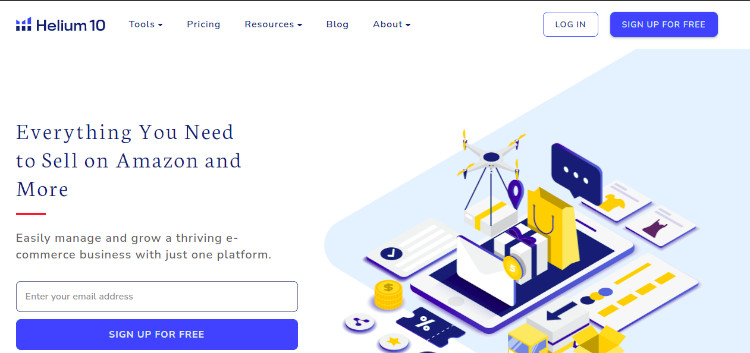 One of the most powerful software suites, Helium10, has over 20 cloud-based tools that help Amazon sellers with the data and insights they need to succeed. It is known for its content and training material. They acquired Prestozon and invested a lot to build their Amazon advertising solution, Adtomic Helium 10, which has grown to become an all-in-one Amazon platform. It is innovative, extends it to all management aspects, helps businesses grow, and provides value to brands.
The Bottom Line
PPC advertising is the most effective digital marketing practice brands selling on Amazon can use to attract high-quality traffic and increase conversions. A good campaign can get your targeted traffic, boost SEO, and increase brand awareness. Amazon PPC experts are marketing specialists who will manage your data, analytical skills, and tools to set up your campaigns, analyze ads, and optimize them. These can truly help you, and you can rely on our list of the best Amazon PPC experts and specialists for the best results.
Limited Offers: On Growth Tools for Your Ecommerce Business