The best amazon advertising agency will help Amazon sellers increase their sales via various marketing strategies, including Amazon ads, creating and optimizing listings, good customer service, eCommerce SEO, and sometimes dealing with the fulfillment and refund department. Here is a list of the best Amazon advertising agency services you can rely on to increase your sales on Amazon.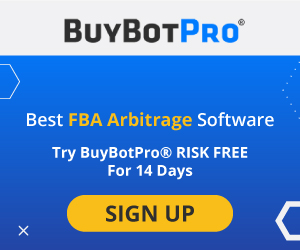 Why Choose an Amazon Advertising Agency Service?
Amazon's advertising agency services mainly aim to help brands maximize their sales on Amazon. Amazon is the latest online marketplace with almost 200 monthly visitors, 6.3 million sellers, and more than 300 million active users. It is a whole different world in itself. For a brand to truly grow its customer base on any platform, it must know many digital marketing strategies and tricks.
A brand can be using a variety of other channels like Google Shopping, advertising on social media, or running ads on Google. Some brands might not have the resources or the knowledge to optimize their efforts on Amazon.
This is the time brands should reach out to the best Amazon advertising agency services that specialize in the platform and can render the best advertising agency services and Amazon seller central management. The right advertising services could bring you additional revenue on Amazon.
7 Best Amazon Advertising Agency Services: 2023
We have listed the best Amazon advertising agency services to rely on to increase sales.
1. Disruptive Advertising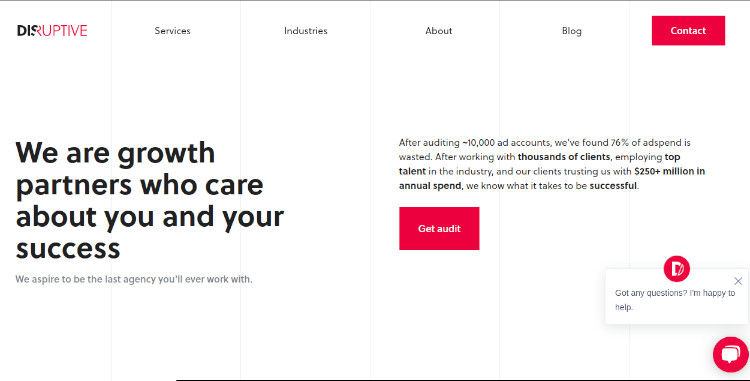 Disruptive Advertising provides Amazon marketing strategies focusing on increasing revenue and higher profitability. ACOS and ROAS are extremely important, but the right way to check whether the agency is doing its job is to look at your revenue growth, and they do an excellent job. Their Amazon consultants are focused on increasing total sales and profitability within the Amazon platform. Their marketers create strategies that incorporate tactics proven to move the needle for both Amazon SEO and PPC. They have a ton of experience understanding which parts of the listings need to be optimized and tested to improve results. Their Amazon marketers take the time to review both the SEO & PPC elements of your Amazon product listings.
2. Nuanced Media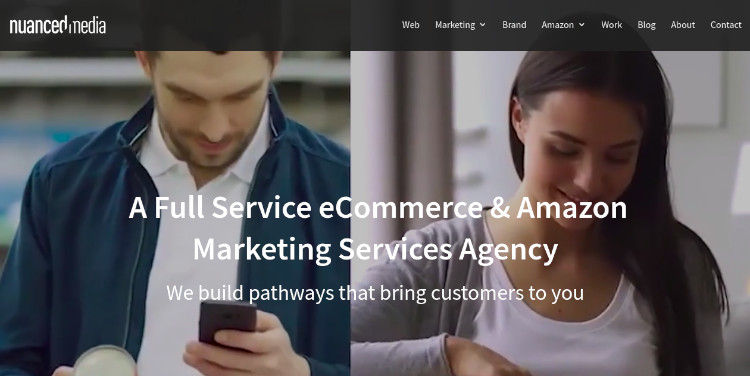 Their use Amazon best practices to create a customized Amazon listing that encompasses the value of your brand and the product you offer. As the marketplace evolves, they will tailor your strategy to stay on top. Their skilled team of digital marketers ensures that your campaigns are given the unfair advantage of the latest e-commerce strategies. They help you succeed by focusing on driving sales, increasing brand awareness, and in the end, increasing your ROI. They strategize and optimize your product listing, allowing your products to shine and sell for themselves.
3. Thrive Internet Marketing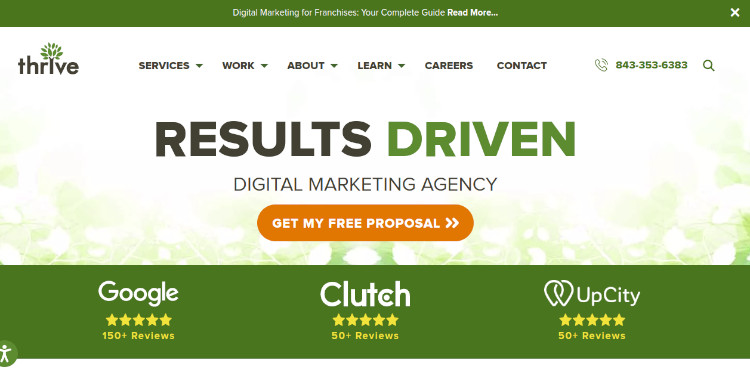 Thrive is a full-service digital marketing agency. They have been providing a wide range of services to clients of all industries since 2005. Their digital marketing services include consulting and management options for a variety of online marketing tactics, including search engine optimization (SEO), pay-per-click (PPC) ads, Amazon store optimization, copywriting conversion rate optimization (CRO), and more. They can elevate your online presence to the next level with your website design, copywriting, keywords, social media presence, and more.
4. Rise Interactive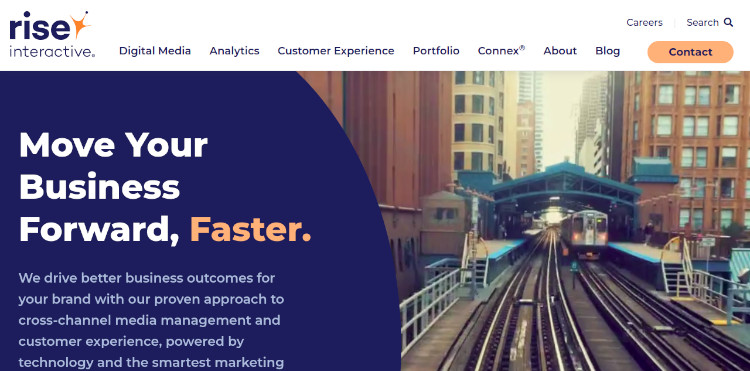 Rise Interactive helps you engage your customers with captivating Amazon experiences, from awareness to purchase, with a proven approach to maximizing growth and profit. They leverage their extensive data experience with their unique investment approach to make sure each cent of your media spending is where it'll generate the greatest return. They help you meet revenue and profitability targets with a bespoke mix of products and ad spend, from margin data analysis to promotional strategies. They help deliver the most relevant products to your customers—for the most significant impact per penny—with precise optimizations in a recognizable brand voice. It helps maximize your eCommerce sales with interconnectivity between Amazon's performance and other marketing channels.
5. Digital Operative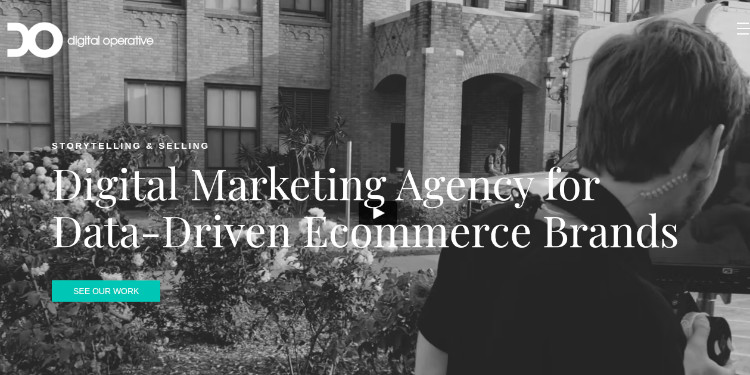 Digital Operative is a full-service digital commerce agency that is focused on growing ecommerce merchants; the Amazon Marketing Services (AMS) team understands the opportunity this channel presents at a global level and creates custom Amazon programs unique to each ecommerce merchant. They continuously monitor your Amazon product listings to ensure they are strategically positioned to generate the most profit for your business. They help you determine which omnichannel fulfillment services represent the best opportunity for your business, including click-and-collect, ship-to-store, and ship-from-store.
5. +Add 3
It creates and executes highly impactful omnichannel marketing campaigns. They help their clients reach their marketing goals with integrated digital campaigns that utilize search engine marketing, SEO, social media, and display advertising. They take an integrated, performance-driven approach to digital marketing. Data, research, and analytics drive their process, and they couple these tools with creativity and intelligent practices to reach your goals.
The Bottom Line
The above-mentioned is a list of the best Amazon advertising agency services. They will regularly achieve high-benchmark results in all industries and help you take your Amazon brand to new heights.
Limited Offers: On Growth Tools for Your Ecommerce Business