One of the puzzles you need to fix to become a successful Amazon FBA seller is ensuring your product sourcing is correct. Getting your supplies from the right vendor forms the most crucial part of your operation. Suppose the product is not of premium quality. In that case, you will have a high ODR (order defect ratio) that can negatively impact your listing health, added to the plethora of negative ratings and reviews. After product research and validation, this is the second most important step in your pipeline and perhaps the most crucial one. In this article, we are going to list some of the best Amazon product sourcing software tools that can help you with FBA success. However, there are a few key things that you need to know before choosing the right sourcing tool.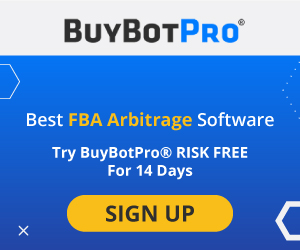 Seller Review: Make sure the product sourcing tool provides feedback and rating for the sellers that are listed and from where you can source your inventory.
Deal Analysis: There are a lot of add-on costs and Amazon fees that are applicable apart from the cost of sourcing and shipping the products. Some Amazon product sourcing tools do take these into account to calculate the cost of the deal and your final profit so that you can make better decisions.
Competitive Insights: Most of the Amazon product sourcing tools have a Chrome extension that can provide the product sourcing information if you are on any seller's Amazon product listing page. The competitive insights can give you an idea of how much revenue the seller is generating on a monthly basis.
​​7 Best Amazon Product Sourcing Software Tools: 2023
Here we have our selection of the best Amazon product sourcing software tools that can save you time and money. Most of them offer a free trial and a money-back guarantee, so you can try a number of them, explore their features, and stick to your favorite ones.
1. BuyBotPro: Best Tactical Arbitrage Alternative for Online Selling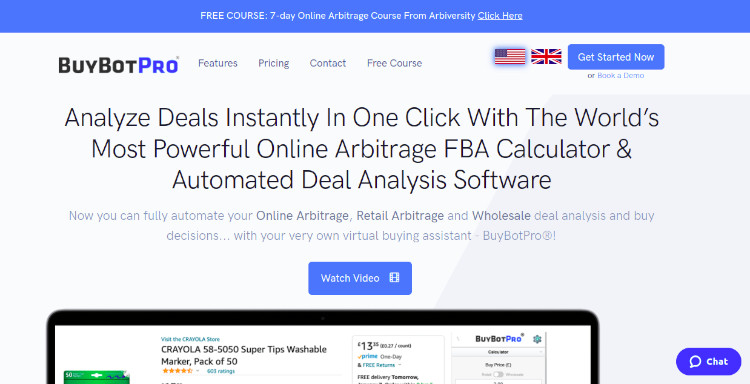 BuyBotPro is one of the most popular online arbitrage FBA calculators among Amazon sellers. This deal analysis software can help you automate your product sourcing decisions for FBA, retail, and wholesale arbitrage. It gives a complete analysis of your profit, including FBA and other Amazon fees. BuyBotPro provides insights on the BSR of your product, IP violation check, and competitive analysis. It is arguably the most time-saving Amazon product sourcing tool available for all the major Amazon marketplaces. Here is a sneak peek of the additional features provided by BuyBotPro.
Features:
It tells you exactly how much profit you'll make after fees, taxes, and other costs, making your online arbitrage deal analysis much faster and easier.
BuyBotPro can also assist you with manual product sourcing. The tool allows you to search via an easy right-click for matching products on Amazon straight from the retailer's page. It can also analyze your deal from their page, saving you time.
Buy Bot Pro provides a buying SCORE after analyzing thousands of data points in just UNDER 7 seconds. It also tells you exactly WHY BuyBotPro came up with that score and why you should consider buying the product!
The tool also provides a feature where you can see the performance of the Top 10 Sellers, their estimated stock levels, and price! See at a glance how many sales there are of that product in 30 days, 90 days, and predicted 90 days!
It provides sales estimates and recommends the number of products you should buy.
Pricing: BoyBotPro comes with a 14-day money-back guarantee and risk-free trial. It offers monthly and annual pricing (where you save a bit more).
The $39.95 monthly plan provides you with all the features except the suspension safeguard available on the $54.95 monthly plan.
2. SourceMogul: Best Amazon Arbitrage Product Sourcing Tool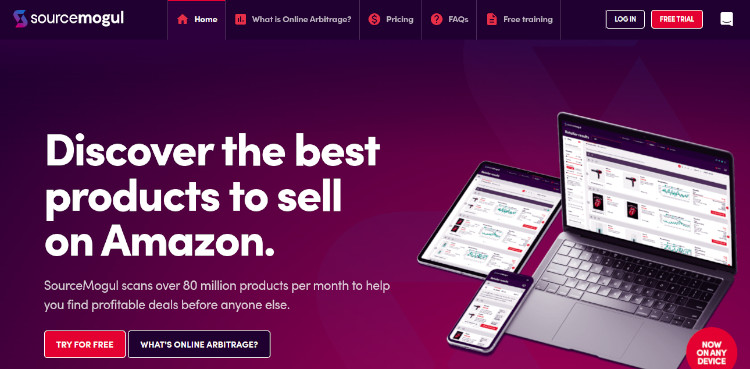 Sourcemogul is a form of a search engine or product sourcing software. Amazon sellers use it to locate goods to resell on Amazon. It enables businesses to take advantage of market price variations to their advantage.
Amazon sellers can save a tonne of time and hassle by using Sourcemogul. The other option is to slog through hours of websites. Even if the end outcomes can be comparable, it saves time. To make the most of searches and to make them simpler, Sourcemogul provides several features.
Features:
It prepares a seller for Amazon Arbitrage using AI. It enables customers to choose what products to purchase for Amazon resale. It uses elements that reveal a product's sales ranking and trended price. The users of the software can use it to locate the top products to sell on Amazon's marketplace.
Each product features an Amazon Fees Calculator so customers can assess their return on investment (ROI). You can add coupon codes, shipping fees, VAT status (UK), and more to get accurate profit calculations.
You can add products to your wish list. It can be refreshed to check for the latest stock availability and storage of items you may wish to sell regularly.
Pricing:
There are two pricing packages: Monthly plan – $67, Yearly plan – $880
Supplier Search
Amazon Category Search
Wishlist Functionality
Stock Check
Automated Brand Restrictions Checker
3. Easy Source by ZonGuru: Best Tactical Arbitrage Alternative for Sellers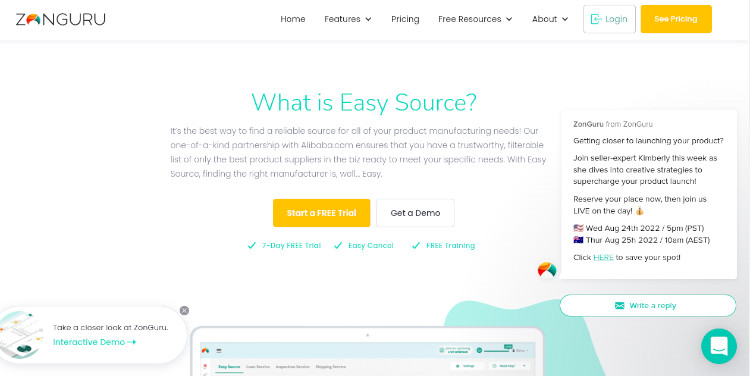 Easy Source is the best way to find a reliable supplier for all your product manufacturing needs! ZonGuru's one-of-a-kind partnership with Alibaba.com ensures you have a trustworthy, filterable list of only the best product suppliers for your FBA sourcing needs. With Easy Source's help, finding your choice of manufacturer is a breeze.
Features: Easy Source's powerful filtering options let you filter your results, so you find what you need fast.
Origin: Looking for a supplier from a specific country/region? No problem, Easy Source has got it covered.
Verified: Get the best of the best by filtering out non-verified supplier sources.
Ready to Ship: Find sources who can ship your product now and have a proven track record.
Pricing:
There are two membership tiers offered by ZonGuru: Researcher and Seller. Each is designed with different tiers of FBA sellers in mind. Only the product research tools are accessible under the starting plan; however, Business and Plus differ in the number of tool sessions they offer. Additionally, they offer an enterprise option with exclusive pricing for your company.
You can choose between making monthly payments and saving money by paying for a complete year at once. We discovered these selections to be fairly affordable, especially given the variety they offer.
Researcher – $39 per month
Seller – $49 per month
4. Supplier Database by JungleScout: Best Tactical Arbitrage Alternative for FBA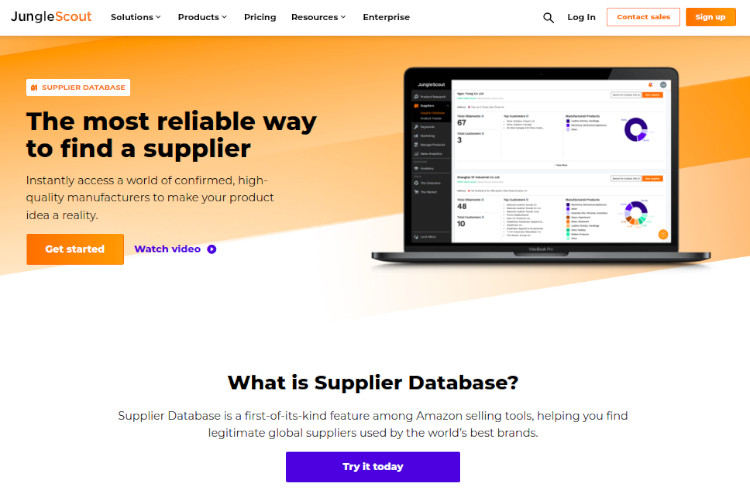 For Amazon FBA, JungleScout serves as a one-stop solution. It has two tools for product sourcing: supplier database and supplier tracker. Supplier Database is a first-of-its-kind feature among Amazon selling tools, helping you find legitimate global suppliers used by the world's best brands. The supplier tracker is another tool, a great place to store and organize your favorite suppliers.
Features:
Find verified suppliers: Search our database of all global suppliers to source your product, or validate known suppliers by viewing their customer volume or confirmed shipments.
Match products to factories: Use our Match Score to find the supplier of a specific product you're researching on Amazon. You can also search by a specific brand, company, or supplier name.
Locate niche suppliers: Niche products require special care. Supplier Database shows you factories with similar products and ones willing to fulfill smaller order quantities.
Manage and compare supplier quotes: Use Supplier Tracker to save lists of suppliers, compare quotes, organize samples, manage purchase orders, and track contact information all in one place.
Generate purchase orders: Once you and your supplier agree on your order details, you can generate purchase orders within Supplier Tracker to keep records of your financial transactions.
Pricing: Jungle Scout doesn't provide a free plan, but you may test its paid plans with a 7-day money-back assurance. The three regular price bundles are as follows:
Basic Plan: This plan is only available for a single user and starts at $29 per month. This plan gives you complete access to the Chrome and Firefox browser extensions.
Suite: This package, which starts at $49 per month, allows for the addition of more users. You receive all the benefits of the standard plan as well as some extra features with this package. Data on products and keywords, advanced seller features, and other characteristics are among these extra features.
Professional: This six-user package has a monthly starting price of $84. You receive all the features of the suite plan as well as a few advanced features with this package. This gives you access to historical keyword data going back two years and six months for products.
5. FBA Wizard: Best Tactical Arbitrage Alternative for Product Sourcing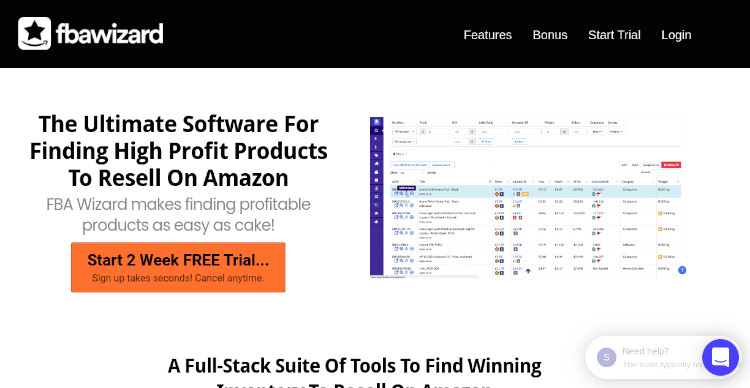 FBA Wizard is one of the best alternatives to Tactical arbitrage for finding high-profit products that can be sold on Amazon FBA. You are required to have an Amazon Pro Seller account to ensure a swift working of Wizard Sourcing. It is a paid subscription from Amazon that enables you to be a professional seller on the platform.
Features:
Store Scanner: You can search any of 1000 stores and categories. Their powerful scanners will find arbitrage opportunities and send you a handy email with the results.
Filter Data: You can look for results greater than 50% ROI. The intuitive filters make it easy to sort through the products that will bring more profitability to your business.
Wholesale Search: Upload a wholesale manifest to the system & let Wizard Sourcing quickly analyze the products to show you profitable product lines you could sell.
Reverse Lookup: You can look the other way from Amazon products back to hundreds of source sites for profitable items.
Training & Support: They offer 24/7 UK-based support & an entire training library so you can get up to speed with selling on Amazon + learning the software. If you get stuck, then they help you back on track fast.
Pricing:
The monthly pricing plan for FBA Wizard is $79. It offers a free trial of 14 days, and thereafter your card will be charged. Additionally, you can save between 15 to 25% depending on the yearly plan you choose.
6. Scanunlimited: Best Amazon Product Sourcing Tool
Scanunlimited helps you quickly scan wholesale product lists to find profitable, fast-selling products on Amazon. It is one of the best tactical arbitrage alternatives used by more than 20,000 Amazon sellers globally. It is one of the best product sourcing tools that perform regular IP-compliant checks, provides sales estimation, and determine if Amazon is a seller in a specific niche to avoid competing against Amazon.
The tool additionally calculates profit & ROI, including all fees, commissions, and costs. This ensures that you are investing in the right products.
Features:
ScanUnlimited's powerful data search quickly gets you the data you need to make informed buying decisions for your Amazon business. Profitability and Demand Calculations Powerful Data Filters Search by UPC, ASIN, EAN, ISBN, or Keyword 60 Data Points Intelligent UPC, EAN & ISBN Correction Multipack Adjustments
Deep dive into an Amazon listing so that you can make informed sourcing decisions. 30, 90, 180 & 365-Day Historical Data Competing Seller Information Variation Data Profit Calculator Restriction Check
Protect your seller account from brands filing malicious IP complaints with the official ScanUnlimited Chrome Extension! Alerts you if a brand is known to file IP complaints Report brands for illegitimate IP complaints.
Pricing:
Scanunlimited provides two pricing options. The free plan offers one file upload per month with a limit of 10,000 products. You don't need to have a credit card to get started.
The monthly plan lets you upload unlimited files with a limit of 100,000 products per file upload. The cost is $60 per month and $50 if billed annually.
Benefits of Amazon Product Sourcing Software Tools
You are losing money if you are not using Amazon product sourcing software tools. That's majorly because it gets very difficult to manually find supplier information and make profit estimates after adding different types of Amazon feels. The entire process is highly cumbersome, and not to mention it's repetitive process. You have to do this again and over again.
Saves Time and Cost: An efficient product sourcing tool saves time by providing a 'Buying Score' after taking into account multiple data points.
Detailed Supplier Information: You are provided with detailed supplier information required to place an order.
Competitive Intelligence: You can check the source of the inventory of any Amazon seller with just a click. It gives insights into how much profit the seller is racking in per month.
Profit Analysis: You get an idea of the profit you'll be generating without having to buy a product. It automatically takes into account all the associated costs to give you a profit estimate.
The Bottom Line
These are some fantastic product sourcing tools, and I have used quite a few. BuyBotPro and SouceMogul can be helpful for serious Amazon entrepreneurs. If you want to grow your business online, these tools are necessary mainly because they do the necessary research for you and are time-saving. When time is money, why not save some?
Limited Offers: On Growth Tools for Your Ecommerce Business