Amazon has a unique algorithm, A9, and what works for Google will certainly not get you the same results on Amazon. The optimization of product listings to make them rank better in product searches on Amazon is called Amazon Search Engine Optimization. Improving the listings for product search will boost sales and help potential customers find your brand.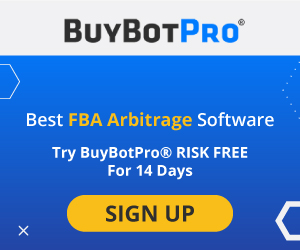 Amazon gets a lot of sales, and sellers have a lot of competition, which shows how huge the audience is and explains why you need to focus on the best SEO practices to help your products rank well. Mastering SEO optimization is extremely hard, especially if you are just starting. We have listed the best Amazon SEO experts and specialists you can rely on to increase your sales.
Why Choose an Amazon SEO Expert and Specialist?
The best Amazon SEO experts and specialists will save you from time-consuming keyword research and data analysis. These specialists will help you measure up to your competitors, where the best opportunities lie. They help assess your site's performance, analyze it, and more. Amazon SEO is a way to increase the quantity and quality of traffic to product listings via organic search results. By improving SEO, you connect with more customers, drive more traffic, and boost product visibility, resulting in higher conversion rates and growth in sales.
7 Best Amazon SEO Expert and Specialist: 2023
Here, we have listed the best Amazon SEO experts and specialists you can rely on to better brand recognition and increase your sales.
1. Thrive Internet Marketing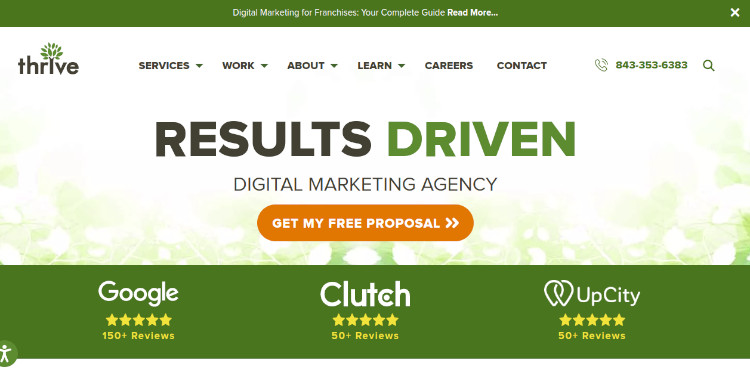 Thrive is a full-service digital marketing agency. They have been providing a wide range of services to clients of all industries since 2005. Their digital marketing services include consulting and management options for a variety of online marketing tactics, including search engine optimization (SEO), pay-per-click (PPC) ads, Amazon store optimization, copywriting conversion rate optimization (CRO), and more. They can bring your online presence to the next level with your website design, copywriting, keywords, social media presence, and more.
2. Buy Box Experts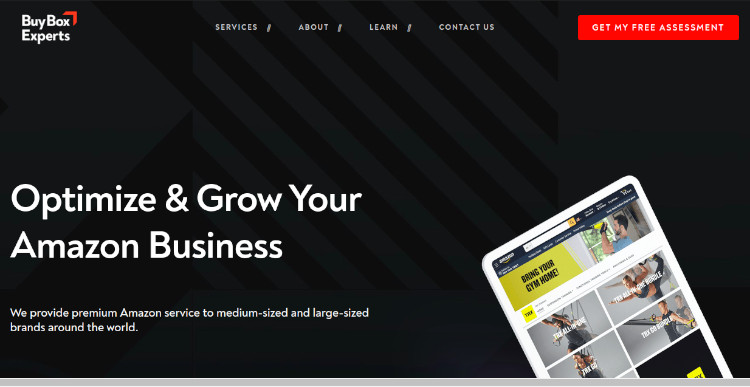 An extremely reliable company for Amazon marketing solutions, Buy Box Expert's team found a well-engineered SEO strategy for your store that will be more beneficial in the long run than spending on paid Amazon ads. They provide specific strategies that can help your brand perform well under the A9 algorithm. They understand that the goal is not just to be relevant to queries but also to convert to sales.
3. Ocra Pacific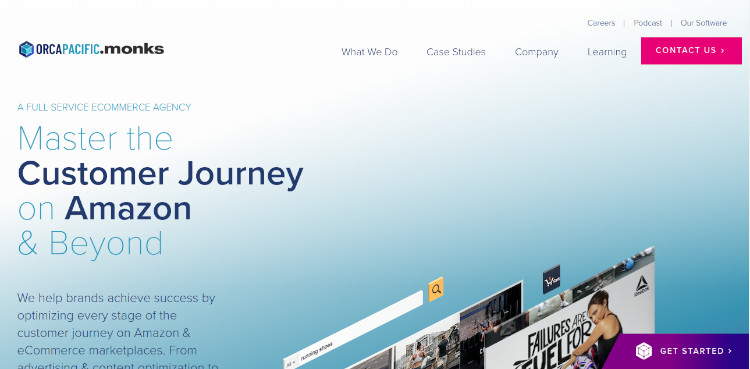 Ocra Pacific is a one-stop agency that is perfect for all your Amazon vendor needs and offers account management and optimization solutions. It manages your accounts, from catalog setup, SEO, sales reports, and inventory forecast to operational adjustments and other consulting work. For SEO, the agency has special tools for determining which keywords have to be ranked, the way to find highly relevant long-tail keywords, and how to optimize meta descriptions. They also study competitive trends to help you stay on top of a niche demand. Their team guides sellers and shows an updated product listing to give customers what they want.
4. SocialSEO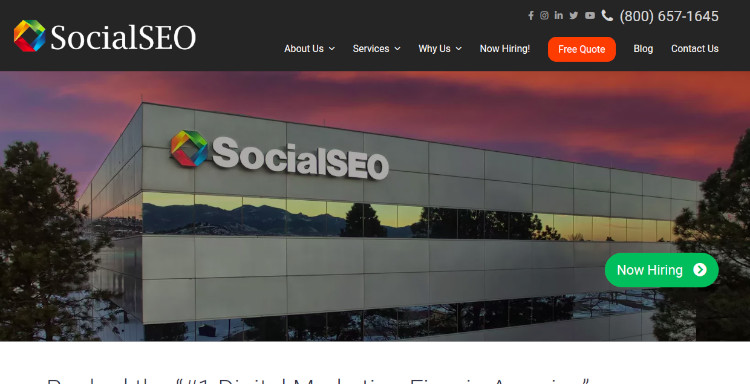 An award-winning digital marketing agency, SocialSEO is an expert in content production and strategy, social media marketing, influencer marketing, and eCommerce. Amazon SEO strategy, it offers a comprehensive plan to help you generate results, both via organic and paid advertising. The company offers various services, including producing optimized content for better visibility, editing descriptions, increasing product testimonials, using Google Analytics for insight, making targeted ad campaigns, and more. It helps you increase your investment by focusing on what would increase your sales.
5. Wisitech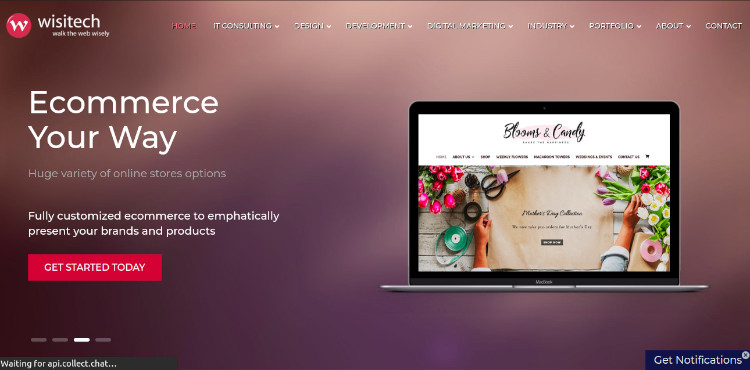 Having been in the business for two decades, Wisitech has US, Canada, and India offices. Their company brings a wide range of solutions that can help broaden your digital presence and impact. Their services include responsive design web development, eCommerce services, mobile app development, web content strategy, and more. It can handle the launch of your account, provide an analysis of the competitors, run keyword research, and optimize content. Their team can tweak and adjust your content for better performance on search results. They also offer monthly sales growth tracking and analytics to help business owners stay updated on the information about their stores.
6. Jumpfly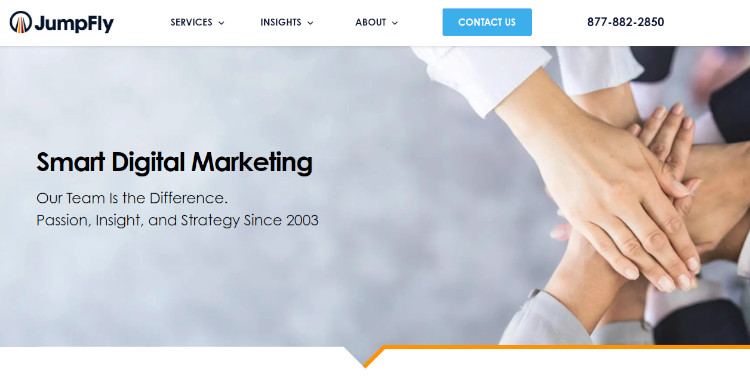 Helping clients get a strong online presence in Google Ads, Microsoft Ads, Facebook, and Amazon, JumpFly is an excellent digital marketing agency. It has been operating since 2003 with a team of experienced marketers that manage and improve your sales. The company offers a comprehensive SEO strategy from mining relevant keywords and resolving technical issues in the store to carefully planning and executing catalog, content, and images. They also help you build links, which helps you get backlinks from other sites.
7. Net Focus Media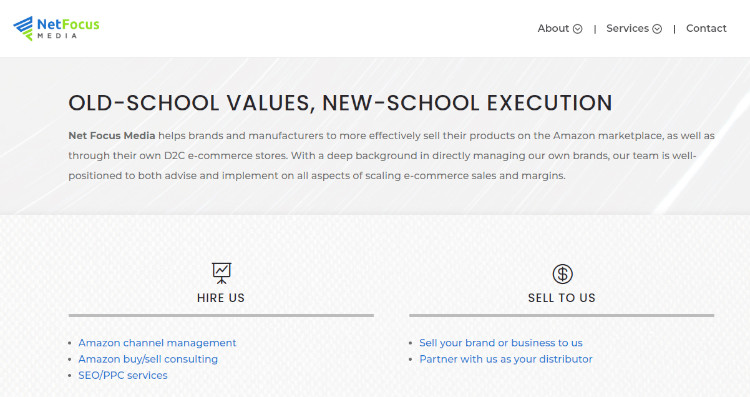 Specializing in inbound marketing and SEO, Net Focus Media is an agency with experience in marketing focused on customers, like PPC, email marketing, and SEO for web content. It helps you with an end-to-end ordering experience and helps you scale your stores and inventory. It offers custom packages that depend on your business needs and monthly budget. It can help you improve your keywords, product titles, descriptions, traffic to product pages, overall revenue, and more.
The Bottom Line
The A9 algorithm is the system that powers the Amazon search engine and figures which products must be ranked within search results. The best Amazon SEO experts and specialists will give you insights that are otherwise extremely difficult to get. It helps produce content that has been SEO optimized and eventually skyrockets your growth.
Limited Offers: On Growth Tools for Your Ecommerce Business