Amazon dominates as the world's largest e-commerce site. They have a huge existing pool of active users and billions in revenue to plug your stores into and make sales. However, millions of other brands are also fighting for the same Amazon customers. There are more than 2.5 million sellers and more than 350 million different products that you are competing with. This makes it important to use the best marketing strategies unique to Amazon's marketplace. Here is where the best Amazon marketing agency services could help.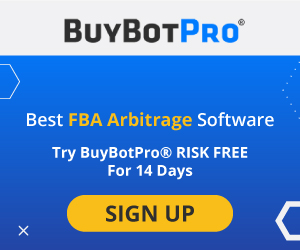 Why Choose an Amazon Marketing Agency Service?
The best Amazon marketing agency services can help you with a variety of things, from perfectly setting up your store to optimizing the content of product descriptions, finding the most relevant keywords, email marketing, and more.
7 Best Amazon Marketing Agency Services: 2023
Here is a list of the best Amaozn marketing agency services that can help you increase your sales.
1. Digital Operative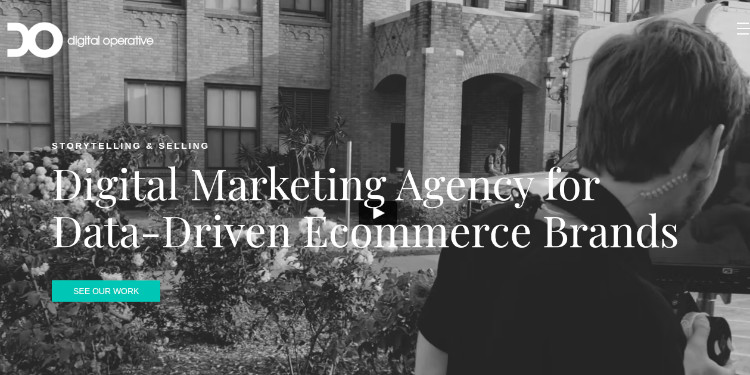 An international digital marketing agency, Digital Operative has offices all over the world. With more than 25 years of experience, their team is phenomenal and capable of taking care of everything from creative direction to strategy to Amazon marketing, user experience, web design, development, and more. They have an integrated approach to positioning the brand online, which makes them the best fit for clients who wish to take Amazon's marketing efforts to the next level. They are an expert in behavioral targeting, with which they can create content and ads that are more likely to attract customers, leading to higher conversions. They offer a lot for clients who opt for Amazon marketing, which includes product review optimization, embedded video creation, and management. They are experienced with A/B testing and can understand each client's most effective ads and tricks.
2. Taktical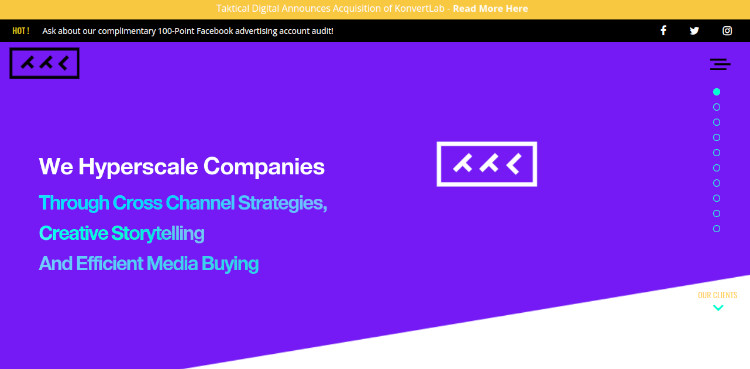 An internationally recognized digital marketing agency, Taktical has made a name ofr itself by helping brands otpimize their marketing output for better results. Their solution for Amazon is centered around paid advertising. Brands benefit a lot from their services as it leads to growth of product sales, better traffic from Amazon to websites, and an increase in app downloads. It helps brands solve problems that might be keeping you from recognizing your potential. This amazon marketing agency has a proven track record in growth-oriented marketing on Amazon.
3. Disruptive Advertising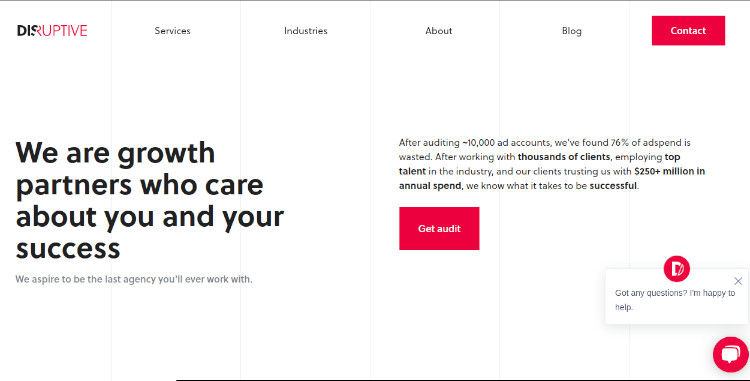 Disruptive Advertising provides Amazon with marketing strategies that help drive more revenue and get higher profitability. ACOS and ROAS are important metrcis, but the best way to measure whether or not the agency is doing its job is determined by your revenue growth, and they do an excellent job. Their Amazon consultants are focused on increasing total sales and profitability within the Amazon platform. Their marketers create strategies that incorporate tactics which are proven to move the needle for both Amazon SEO and PPC. They have a ton of experience understanding which parts of the listings need to be optimized and tested to improve results. Their Amazon marketers take the time to review both the SEO & PPC elements of your Amazon product listings.
4. Nuanced Media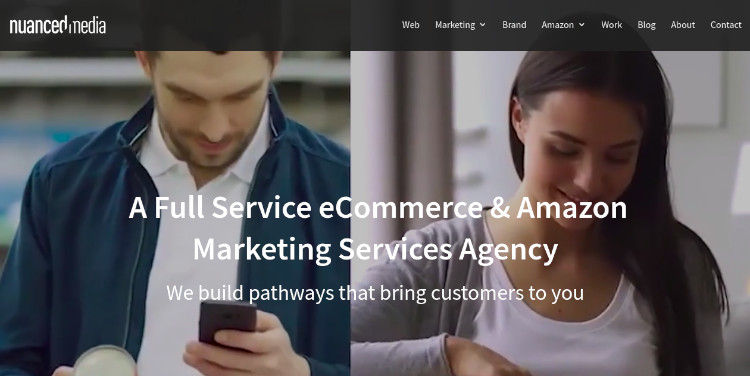 Their use Amazon best practices to create a customized Amazon listing that encompasses the value of your brand and the product you offer. As the marketplace evolves, they will tailor your strategy to stay on top. Their skilled team of digital marketers ensures that your campaigns are given the unfair advantage of the latest e-commerce strategies. They help you succeed by focusing on driving sales, increasing brand awareness, and in the end, increasing your ROI. They strategize and optimize your product listing, allowing your products to shine and sell for themselves.
5. Thrive Internet Marketing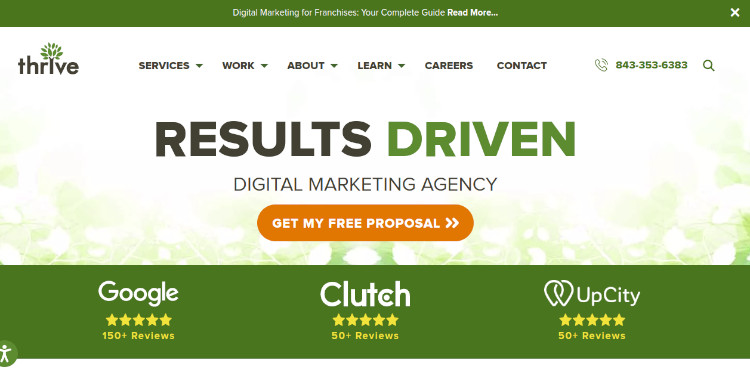 Thrive is a full-service digital marketing agency. They have been providing a wide range of services to clients of all industries since 2005. Their digital marketing services include consulting and management options for a variety of online marketing tactics, including search engine optimization (SEO), pay-per-click (PPC) ads, Amazon store optimization, copywriting conversion rate optimization (CRO), and more. They can better your online presence with your website design, copywriting, keywords, social media presence, and more.
6. Rise Interactive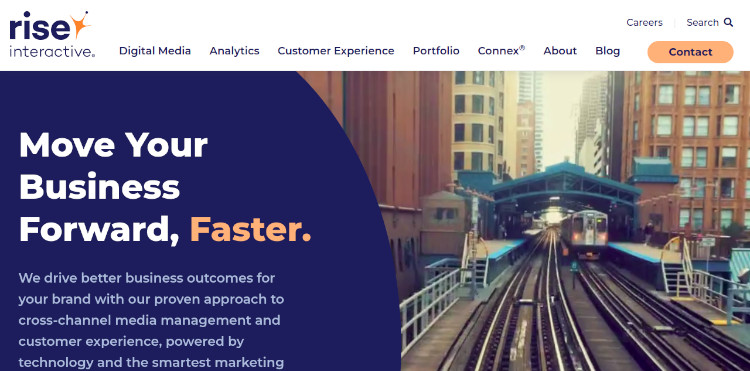 Rise Interactive helps you engage your customers with captivating Amazon experiences, from awareness to purchase, with a proven approach to maximizing growth and profit. They leverage their extensive data experience with their unique investment approach to make sure each cent of your media spending is where it'll generate the greatest return. They help you meet revenue and profitability targets with a bespoke mix of products and ad spend, from margin data analysis to promotional strategies. They help deliver the most relevant products to your customers—for the biggest impact per penny—with precise optimizations in a recognizable brand voice. It helps maximize your eCommerce sales with interconnectivity between Amazon's performance and other marketing channels.
7. Digital Operative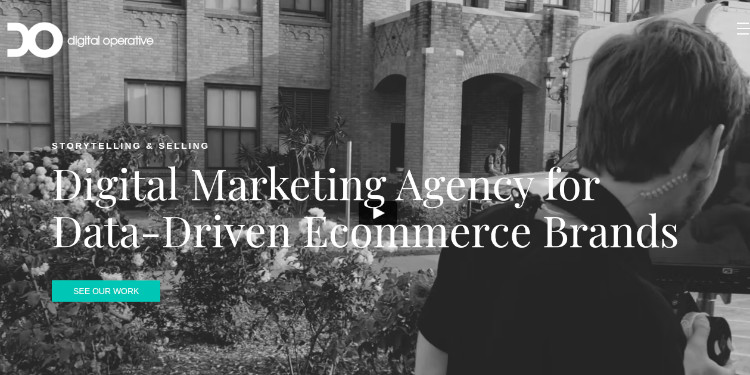 Digital Operative is a full-service digital commerce agency focused on growing ecommerce merchants that understands the opportunity this channel presents at a global level and creates custom Amazon programs unique to each ecommerce merchant. They continuously monitor your Amazon product listings to ensure they are strategically positioned to generate the most profit for your business. They help you determine which omnichannel fulfillment services represent the best opportunity for your business, including click-and-collect, ship-to-store, and ship-from-store.
The Bottom Line
Amazon is growing steadily. It is the largest ecommerce marketplace for sellers. Amazon has millions of sellers trying to get a bite of the billions the platform generates. This scenario explains why being a seller on Amazon is very competitive. If you want a chance to succeed on Amazon, you must partner with one of the best Amazon marketing agency services because there is a lot more than a seller would know about driving sales on Amazon.
Limited Offers: On Growth Tools for Your Ecommerce Business